Description
Boasting enormous strength while offering natural flex and load parameters, TriLor® is a fiber reinforced composite material for All-on X implant supported bars and super structures.
Resembling the characteristics of human bone, TriLor® endorses bio-mimetic dentistry with a definitive, metal-free implant bar solution that is esthetic, comfortable, lightweight and durable.
With a variety of esthetic options to choose from, confident overlay with Zirconia, Emax®, Crystal Ultra®, Composites and Acrylics. TriLor® loves them all.
TriLor®, developed by Bioloren®, is a techno-polymer that is composed and strengthened by a multi-directional fiberglass matrix, offering high strength and natural load distribution.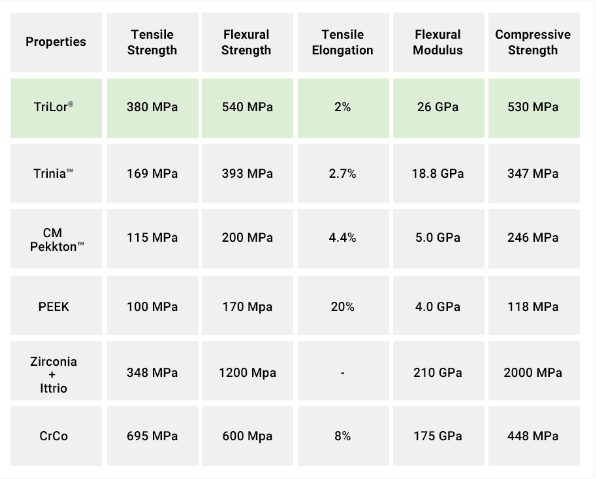 Why Choose Opulent Digital Specialists
Installation & Training
Opulent Digital Specialists offers Installation and Training for all equipment purchased through us.

Ongoing Education
We excel in Installation and Training but where we really shine in is ongoing training.
24/7 Technical Support
Opulent Desk is available 24/7 to support our customers with both first and second level support.