Description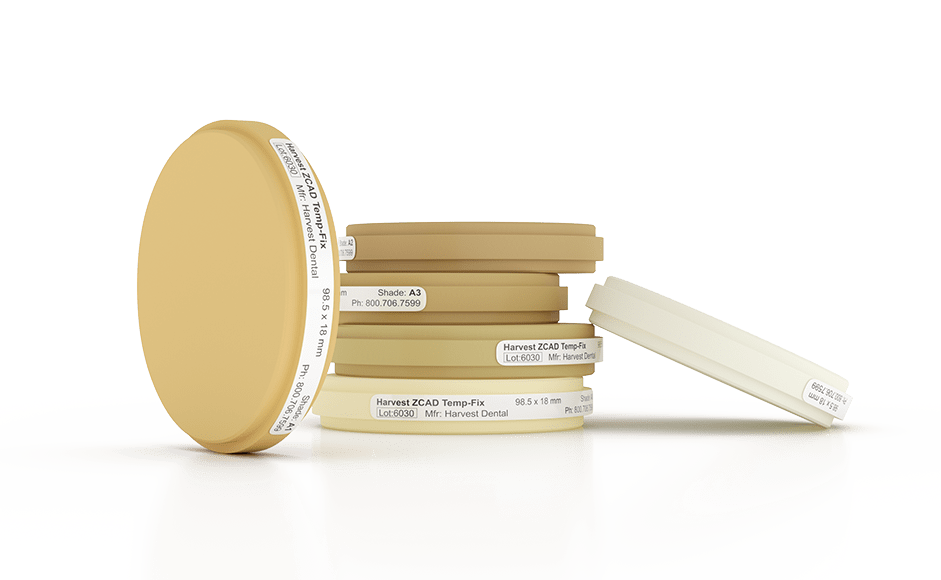 Monolithic Temporary
A technical polymer existing to create beautiful and strong temporary restorations. Strong as an ox, polishes amazing and the shades are bang on.

Technical Indications
Use Temp Fix for for screw retained temporary crowns, bridges and hybrid abutment crowns, and full arch prosthetics.

Achieve Esthetics
For high esthetics, especially in the anterior region, simply cut back the incisal/ occlusal third and apply light curing laboratory composite. Lightly texture, polish, and you're done.