In any industry, it's difficult to put yourself and your business out there, adapting to professional demands and customers' expectations. This is especially true for dentists who want to control the quality of patient restorations without needing to rely entirely on laboratories. As an experienced dental expert, I've spent years contemplating how to take that next step toward an in-house CAD/CAM system. While it took some time to find the right digital workflow, it's 100% worth it.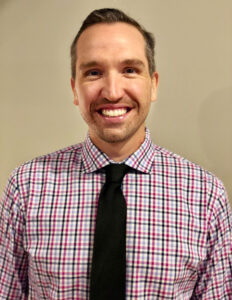 I first got started with in-house CAD/CAM in 2017. I had been working with a lab that handled all my patients' restorations, but having more control over what was produced was really important to me. After doing some research into what was available, I created my first workflow with a scanner and Amann Girrbach's Motion 2. I chose a lab-quality unit over one of the same-day dentistry models that other popular brands like Cerrec offered mainly because I didn't want to be limited in what I could do or the quality they produced. My top concern was, and still is, the characteristics and integrity of the restoration.
Amann Girrbach's mills have a pretty open system that takes a lot of the guesswork out of how to get the machine to mill what I want. It definitely lessened my learning curve when getting started, so I was free to focus more on the design process rather than worrying if the mill would do what I needed.
With any new system, we underwent some trial and error to understand and fine-tune our processes for things like occlusal settings and contact points. Those steps are so important though because I now feel more confident than ever in exploring what I can do for my patients and their restorations. In addition, working with the machines directly has taught me more about the importance of getting great, precise impressions and intra-oral scans ahead of entering them into the CAD software. If it's garbage going into the design software, you're likely going to get garbage coming out.
I've since upgraded from the Motion 2 to the Ceramill Matik Production Unit, created an entire in-house lab and hired a full-time lab technician. The speed with which I can get restorations turned around without losing quality has been a huge benefit. My customers are always a little shocked by how much I can do on-site and how much more quickly their dental needs are met. When the restoration is ready for them, it takes less time in the chair to adjust it to the perfect fit than before. That's a big bonus for both of us.
If you're unsure of where to start your own digital dentistry workflow, I suggest looking at an intraoral scanner as well as a 3D printer or milling unit. I'd also recommend thinking through what you're interested in creating, such as models, crowns, implant guides and dentures as well as the materials you want to offer and whether or not the unit needs to be capable of wet-milling, dry-milling or both. A little research can go a long way in ensuring you've set yourself up with the right CAD/CAM workflow. That's where the folks at Opulent Digital Specialists can help. When I have questions or, in the rare case, need help with a unit, I know I can connect with the Opulent Desk support team any time.
Digital dentistry, especially in-house applications, is only getting better and more accessible. I'm always looking for new materials, units and tools to help provide my patients with high-quality, in-house solutions and I'm looking forward to seeing the industry grow with the additive manufacturing options that are becoming available.
Let Opulent Digital Specialists help you create a digital workflow tailored to your business and customers. Contact us today at 855.223.2261 or sales@opulentcadcam.com.